Texas is nice most of the year. You can enjoy your garden during the spring and fall, while flowers bloom all year round. This is what makes Texas yards the envy of those who live in other parts of the country. But despite all the benefits of living in Texas, there's one thing from which there is no escape. It can get very hot, especially in the summer. When there are long stretches of warm weather, it can be harder to keep your garden looking nice (especially if there's no rain for long periods of time).
Here are some great landscaping plants that would work well for your home in South Texas.
#1: Hibiscus
This flowering plant could be considered the queen of the Texas summer landscape, because it can take it to a completely different level. You can choose from the many different colors that these flowers can come in — from raging red and glowing orange to bright pink and sunny yellow. But aside from all their eye-catching colors, hibiscus flowers can span 3-11 inches across. They can also come in the following varieties:
Single
Double
Semi-double
Crested
Ruffled
Heavily textured
All of these subtle differences can give each flower its own unique quality.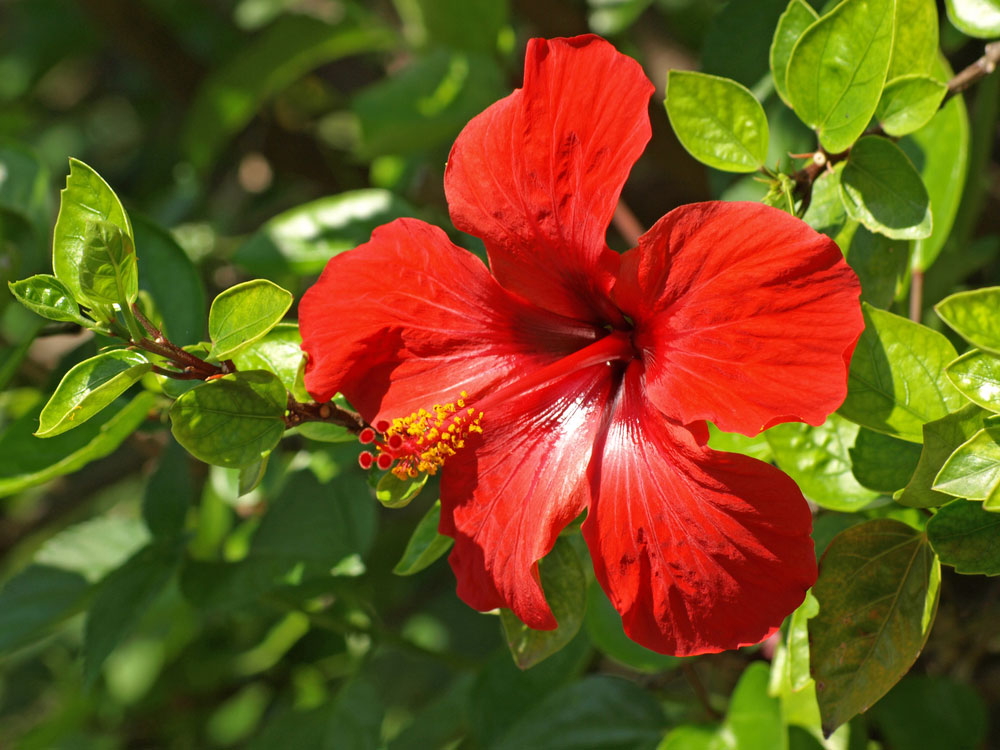 #2: Esperanza
This deciduous shrub produces a lot of 2-inch, bright yellow, bell-shaped flowers from late spring to winter. Esperanzas like full sun and average watering. It can also grow 3-5 feet in height and has a lemony hue that can dress up beds in many parts of a South Texas home.
#3: Wedelia
A lot of plants that thrive in full sun while in a cooler climate will like some protective shade if they're being grown in the intense heat of a South Texas summer. Wedelia is one of them. It's dark green and has serrated leaves. It also has a one-inch, daisy-like, yellow flower if it gets enough sun. Wedelias work well in areas of open shade, which includes partial or intermittent shade (such as the dappled light under a thin canopy of trees).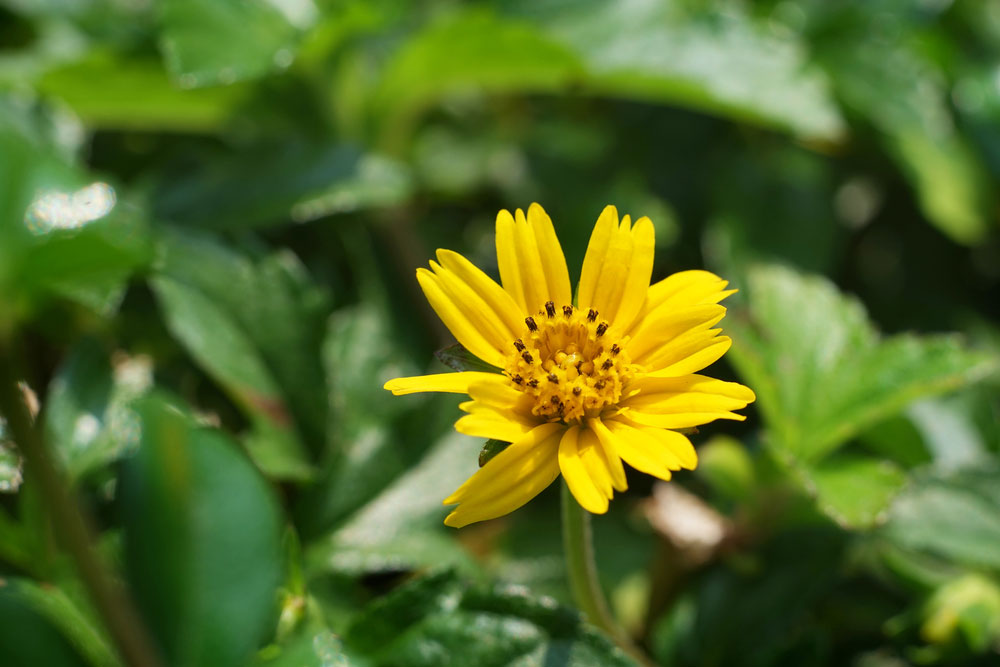 #4: Pineapple Guava
This gray-green shrub is a great choice for South Texas landscaping. Its evergreen foliage also produces attractive white flowers with bright red stamens. As it matures, it will make a beautiful multi-trunk tree with an attractive orange bark.
#5: Oyster Plant
This tropical plant has long burgundy, bronze-green leaves and requires full sun or partial shade to grow well. It can get up to 12-18 inches in height and is attractive to bees, butterflies, and birds. It works well in containers or near areas where people might gather to enjoy the view and the nature that the plant attracts.
#6: Ixora
This tall-growing shrub can get up to six feet high, but it can be easily maintained at lower heights. There are also dwarf varieties that can grow to about two feet in height. Flowers will appear in clusters against the dark green foliage and are usually bright pink, red, orange, or yellow.
#7: Rangoon Creeper
This fast-growing vine can cover a trellis or fence in a single season. It also produces dazzling, multi-colored, trumpet-like flowers in large clusters that are white when they emerge before turning into a deep rose. They're also fragrant, which is another bonus. The foliage provides a little bit of fall color before dropping. It's great near outdoor seating areas where their sight and scent can be fully appreciated.
#8: Golden Dewdrop
This fast-growing plant has frilly, purple flowers and golden berry clusters that are weighty and give the plant an appealing, weepy appearance. It attracts butterflies, as their purple blooms and yellow berries decorate the plant at the same time. Golden dewdrops bloom off and on all year round, which makes it an outstanding and even showy shrub. You can use it as a specimen plant, mix it with other plants in your landscape, or plant it in a row for a hedge style similar to what would be found in a cottage garden.
#9: Natal Plum
This is a dense, closely branched, and spiny evergreen shrub that produces a large number of white star-like flowers on fine, thick, waxy petals. They have a sweet fragrance. Natal plums grow in full sun to partial shade and will produce fruit that's slightly drooped, plump, and red in color.
#10: Desert Rose
This beautiful plant is the star of all succulents and thrives in hot, dry, sunny conditions. Their blooms can range from red and pink to white, which will appear off and on during the warmer months. They will even appear all year round if the winters are mild. As the name suggests, the desert rose is a drought-tolerant plant. So, it likes well-drained soil and containers. While it's slow-growing, it can grow up to 4 feet in height.
If you're looking for one of the best home builders in Corpus Christi, be sure to get in touch with Devonshire Custom Homes.