Your home's floor plan is one of the most important choices you will ever make when it comes to its design. Whether you live in an apartment, a condominium, or a house, the layout of your rooms and how they flow will depend on your lifestyle. You may prefer a single-story or multiple floors, and you may want all the bedrooms on the top floors. All of these details can make this part of home design stressful. So, here are some tips that can help you to decide on a plan that's right for you and your family.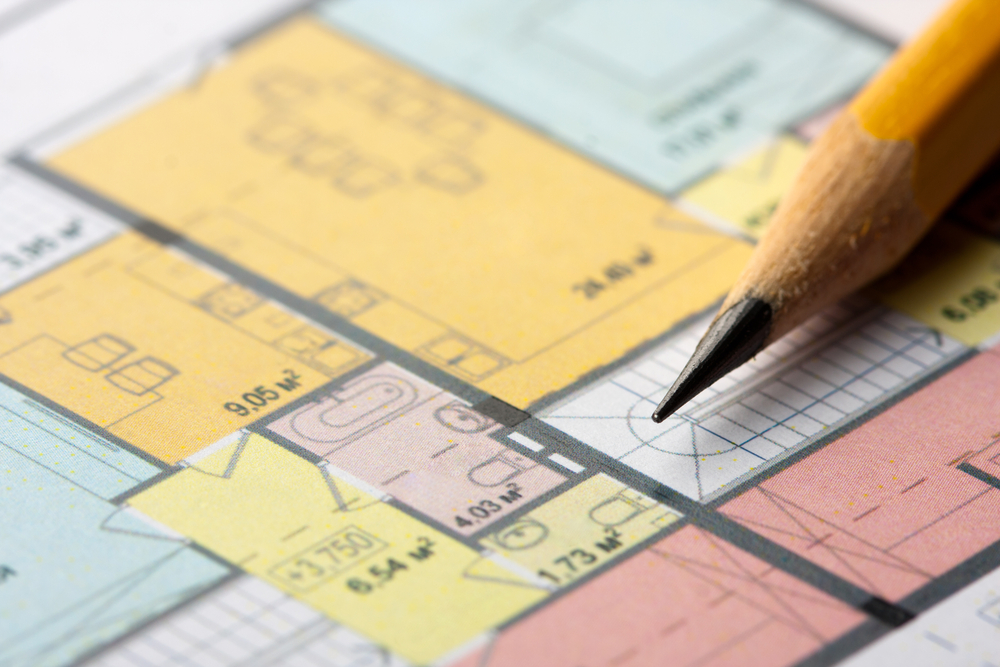 #1: Pick a Floor Plan That Works with Your Lifestyle
Choosing a room layout that works for the size of your family and the ages of your children is important. Most families with young children want to have private spaces with bedrooms and bathrooms that are grouped into a single area, while families with teenagers and young adults prefer to have separate bedrooms. If you're looking for home design ideas, all of these factors are important. Take a look at the pros and cons of a particular floor plan. And if it doesn't work, you can always redesign it.
#2: Look at How Often You Entertain
Many homes have floor plans that focus on entertaining and making the home more welcoming to guests. A wide foyer opening that goes into an open living and dining room that meanders to an outdoor area would be an ideal home design for welcoming guests. But if you and your family are more private, you may want to pick a floor plan that doesn't put your home on full display every time the front door opens. You could have a formal living room that's adjacent to the front door. This would give guests a place to sit down and feel comfortable, while leaving the rest of your home private.
#3: Decide Whether You Want More Than One Story
Many people prefer single-story homes because they don't have to hear the sound of overhead foot traffic. Some single-story homes (called "Ranch-style homes") will often group public rooms into the center, while bedrooms and bathroom are located on the "wings." Multistory homes have the added benefit of more outside views instead of looking straight into the neighbor's window. They can also give each family member their own space and room, so it will be more private than a single-story home design.
#4: Decide Whether Certain Areas Need Special Accessibility
You may have a live-in family member that needs more space to move around, or you may want wider hallways so children have room to run around. You should consider all these factors as you decide on a floor plan. Renovating or altering a location without a load-bearing wall sometime in the future can also be an option. So if you have a floor plan that you have fallen in love with, this is something you can think about doing later on.
#5: Determine How Much Outdoor Living Space You Want to Have
Your home design will most likely have a floor plan that includes an outdoor leisure area — whether it's a porch, lanai, or swimming pool. As you pick a floor plan, look at how much your family will use these outdoor spaces. Like a large yard, it looks beautiful if you keep up with it. But it can look terrible if you don't. Make sure you're willing take on the added responsibility of keeping up with a larger outdoor space in addition to what you have indoors.
#6: Look at How Much it Will Cost to Build
Not everyone likes to talk about money. But if you don't look at the cost of your new home design, you may find yourself in a great deal of trouble. It's not just about spending too much money. Other things can cause problems as well. You may spend too little to get what you really want, and you may not be happy with the result later on.
#7: Determine How Much Storage Space You Need
Closets and other built-in storage spaced are difficult to expand, so you want to think about how much you actually need. Coat closets, large pantries, and walk-in bedroom closets are a few of the storage amenities that you may want to think about as you look at home design ideas. You may also want to think about whether your family can use a designated area near the main entrance for backpacks, raincoats, umbrellas, and muddy boots that need to be dropped off because it can reduce the amount of clutter and dirt that builds up around your home.
If you're looking for one of the best home builders in Corpus Christi to help you with your next home design, be sure to get in touch with Devonshire Custom Homes.