If you're building a custom home, you're probably overwhelmed by all the decisions you have to make. You also have to make another big (and potentially expensive) decision that will directly affect your home's curb appeal. There are a lot of options when it comes to the windows of your new home, and each one will serve a certain purpose. You can, however, find an option that will work with your style and within your budget.
Here are some window types that you should consider as you plan the design of your new custom home.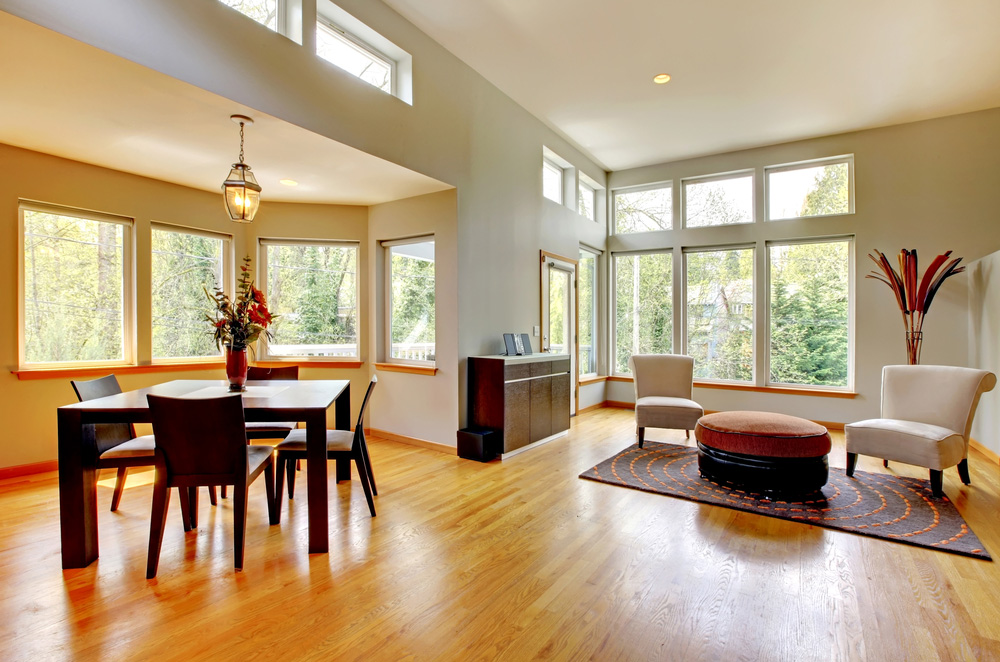 #1: Single Hung Windows
Single hung windows open vertically from their bottom window panel or lower sash, which will move up or down. But, the upper sash stays in one place. When you open the window, the upper sash is covered on the inside. In fact, the major difference between single hung and double hung windows is in how these sections move. A single hung window will typically cost between $280 and $605 per window, and it's considered to be the most affordable option on the market.
#2: Double Hung Windows
Double hung windows are similar to single hung windows, except that both the upper and lower sashes can move. They can also be tilted so cleaning and maintenance are easier. They're the most common type of window installation that's available in a broad range of sizes and materials. They're also offered by all the major brands.
Double hung windows will usually cost between $310 and $665 per window, but the type of window frame you choose can also affect the pricing. A vinyl double hung window installation will cost less, while a double hung window with a wood frame will be more expensive.
#3: Arched Windows
Arched windows have rounded tops, which can make the architectural design of any home more appealing. Most of these windows don't open or close, which is why they're often installed above standard windows. But, some arched windows can open the same way as a casement window does. The average cost for an arched window installation is $345-$950 per window. They can also be installed in a multi-arch structure with square or rectangular window panes on both sides and a set of arched curved windows on the top.
#4: Awning Windows
Because they create a water-resistant awning when they're opened, awning windows work great in areas that get a great deal of rain. They swing open on the outside by being pushed outward with a latch or handle, which not only makes them weatherproof but is also easier to clean. An awning window installation will typically cost between $225 and $480 per window (depending on the size and material). They're also more affordable than other window types.
#5: Bay Windows
Because they can provide an alluring view to an outside area, bay windows can be a great addition to any living room or kitchen. They stick out from an exterior wall and create a small shelf inside your home. They also rely on flat windows set into an angled frame that's built out of the home. But because they're larger windows that require a more skilled installer, the cost of bay windows will be higher.
The average cost to install a bay window is $1,215-$2,595, with each window costing between $240 and $800 on average. This will usually include a center window, with two side windows that are angled at 40-40 degrees. The wide windows can be double hung or casement, which can be installed for ventilation.
#6: Bow Windows
Bow windows create a circular area along the outside of your home with custom curved windows. This can give you an extended view of your front or back yard. But, depending on the number of window panels you want to use, they can sometimes be more expensive than a full bay window. This is because of the complexity of this type of window installation, which will cost an average of $750-$1,700.
#7: Casement Windows
Casement windows swing up or out to the side for them to open. This allows the window to be made out of solid glass, which can give you a view with fewer obstructions. A casement window installation can cost between $415 and $890 per window. They typically come with one casement window pane on the left and one on the right. They're also considered to be a growing trend in modern window designs, because they can open up a room while adding to a home's value.
If you're looking for one of the best Corpus Christi home builders to help you with the design and construction of your property, be sure to get in touch with Devonshire Custom Homes.