If you're planning to build a custom home, you need to think about current house building trends (especially if you want your home to exceed your expectations). While some of them may be fleeting, other trends (such as smart home technology, energy-efficiency, and eco-friendly designs) will most likely stand the test of time. If you want to build a home that matches perfectly with your lifestyle, it's all about the details.
Here are some custom home building trends that will help you to spark your imagination.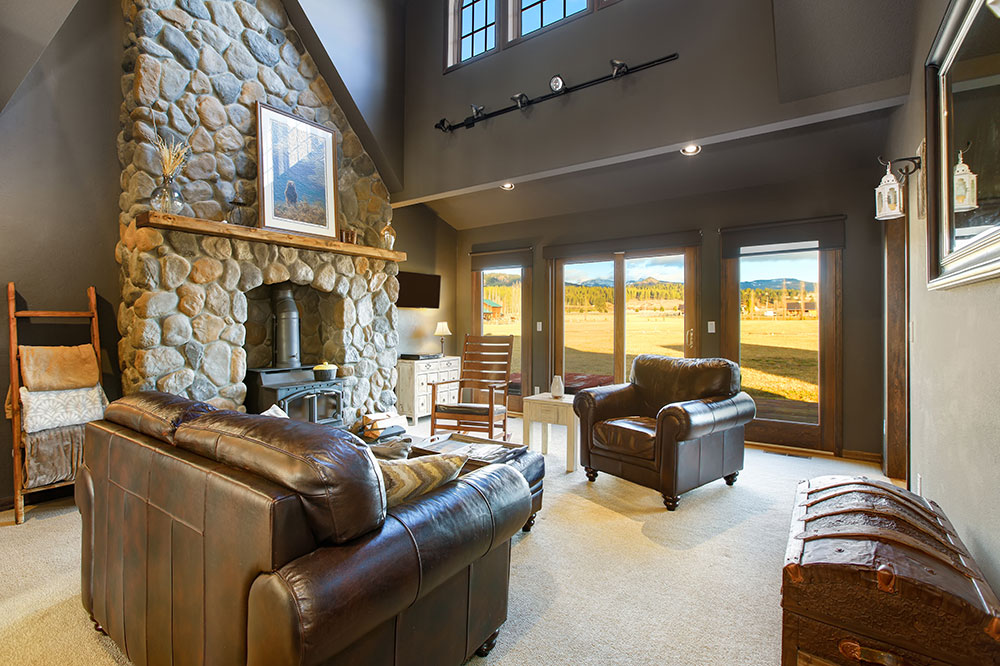 #1: A Blend of Straight Edges and Lively Curves
Modern designs have recently been favored over more traditional European and Victorian styles. Today's trends focus more on simpler designs that make an impact. Homeowners prefer simple lines with more contemporary accents. They also prefer sharp lines and curves that play off each other.
#2: Seamless Transitions to Impressive Outdoor Living Spaces
In today's custom builds, luxury is about being able to entertain from anywhere. Homeowners want to have a complete outdoor living space with nice furniture and enough space to entertain an entire crowd. Next to that may be a state-of-the-art infinity pool with a waterfall and a number of other features (such as a concrete fire pit with integrated benches). All of these are features that will make your home feel as welcoming and serene as a five-star hotel.
#3: Smart Home Features
One of the most popular custom home building trends of today has to do with what you can't see, which is smart technology that goes far beyond your standard security and intercom systems. Smart homes use automation and AI, which can span from floor to ceiling. You can also control your window shades and coverings, as well as program smart thermostats. You can even remotely control various features within your home (such as cameras, lighting, and music).
#4: Dramatic Ceilings
One common and recurring custom home building trend is using ceilings as centerpieces. Barrel, coffered, and tray ceilings are all popular designs that will draw the eye upward. The reason why this feature is so popular is because it can work with any interior design — from understated farmhouse designs with white-washed planks to more dramatic designs with glossy, dark wood finishes.
#5: An Abundance of Light
Oversized windows and glass cabinets that are strategically placed to bring in more natural light have become popular (especially in warm, subtropical climates). Instead of adding light fixtures to light up a space, homeowners and designers are using glass, French doors, sliding glass doors, and mirrors that move through open floor plans. All of these features can create a bright and elegant space that opens up to a garden or outdoor area.
#6: Sustainable and "Green" Additions
Homes that are more eco-friendly are at the top of the wish list for a lot of homeowners. This can include using sustainable materials as well as high-efficiency pool pumps, air conditioners, and appliances. You can also design your garden spaces with native plants and flowers that are more drought-tolerant, so you can reduce the amount of needed irrigation.
#7: Intelligent Kitchen Extras
The best kitchen designs will allow you to work smarter, not harder. Kitchen extras that are intelligently designed can make things more convenient without the extra clutter. Prep sinks with covers that double as cutting boards next to the stove can let you wash and prep more easily. A piece of butcher block at the end of an island can create an area that's always available for cutting and chopping — all while being away from the rest of the area. Integrated appliances are always coming back in style.
#8: An Emphasis on Natural Materials
If you're looking for more natural sophistication, wood, stone, and quartz in earth tones and soft colors are great choices. They're starting to replace darker and bolder materials (such as granite countertops and brightly-patterned tile backsplashes). Various focal points (such as fireplaces) are being updated and outfitted with stone instead of brick or tile. Even bathrooms are incorporating lighter designs, with tiles with a hint of sparkle and sheen.
#9: Casitas and Secondary Master Suites
Casitas (more commonly referred to as "guest houses") are coming back in style. These 500-600 square foot residences are meant for short-term house guests. They have everything they may need for their stay — all while giving them complete autonomy and privacy from the main house. Secondary master suites are also becoming popular. They can have full spa-inspired bathrooms, walk-in closets, and a lot of space. They can also give guests the option to relax in their own space within your home.
If you're looking for one of the best home builders in Corpus Christi, be sure to get in touch with Devonshire Custom Homes.