There's a lot to think about when you plan on building a home. Whether it's a new layout or some new design finishes, the features you put into a custom home design will be there for many years. But, it's also an opportunity to get creative by putting in a set of unique features that you might not be able to find in a home that has already been built. Whether you're planning to build a custom home or are curious about what you can put into its design, here are some great ideas that you should take into careful consideration.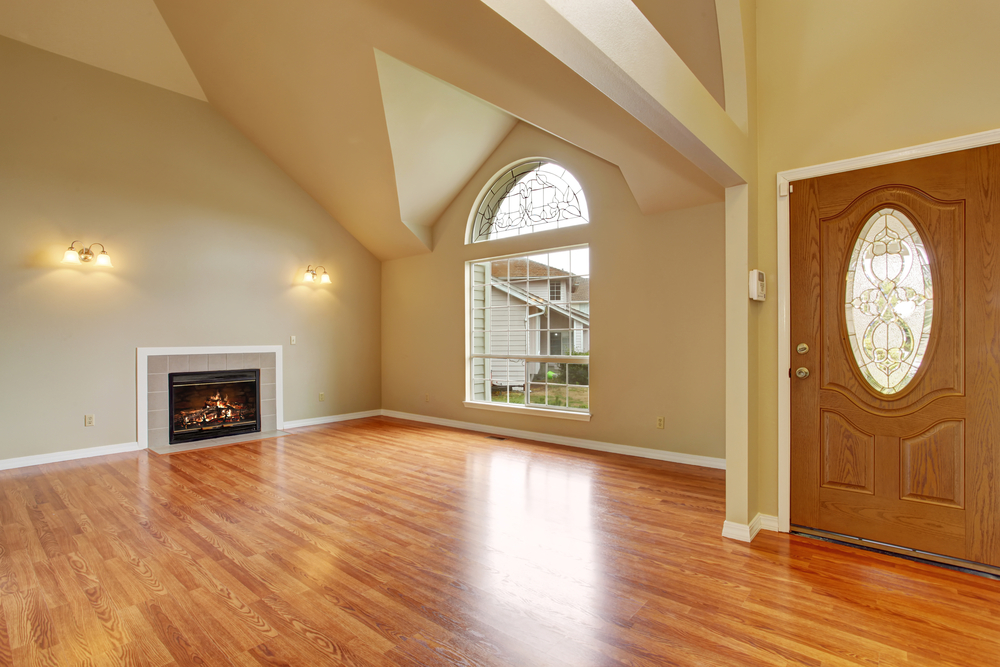 #1: Custom Shelving
If you're planning to build a new home, this is the best time to add some custom shelving. A good built-in shelf that's strategically located (such as a set of bookshelves around an archway or a multimedia unit that fits inside a space in your main living area) can be the focal point for any room. Custom shelving can also have a utilitarian purpose. There may be places in your custom home design where you can add some extra storage, so be sure to work with your builder to see if there are any places where you can use this option.
#2: High Ceilings
When it comes to opening up your space, it's almost always worth it to splurge on some taller ceilings. There's a big difference between the look and feel of six-foot ceilings and eight-foot ceilings, with the latter options adding not just the literal amount of space, but in how luxurious it looks. It will also allow you to add more finishing touches (such as extra fixtures and wall art).
#3: Upstairs Laundry Room
Moving laundry up and down the stairs isn't the worst thing in the world, but there's no reason why you shouldn't avoid it if you can. Having an upstairs laundry room can make an everyday activity a lot more convenient. If you can add a window to brighten up the space, it can make loading washers and folding clothes a more pleasant experience.
#4: Mudroom
Building a new home can give you a chance to play around with different home design ideas, so you can add things that you didn't have in homes you have had before. If you know about the hassle of walking into the front door with no place to hang your coat or to take off your muddy shoes, you know how useful a mudroom could be. But, it doesn't have to be big or extravagant. Even a closet-sized space with a wall of cubbies and a bench can be useful, especially on days when it's pouring down rain.
#5: His and Hers Closets
Why should you share a closet with your spouse if you don't have to? Why not add a set of his and hers closets for each of you? That way, you can have enough room for all your stuff. It's becoming an increasingly popular option for custom homes, because they're not finding as much appeal in sacrificing storage for the sake of adding extra space. They want to have areas of their home that serve a particular function. Talk to your builder or architect to see if it's possible to take some extra square footage from the master bedroom or bathroom to put toward a dual closet solution.
#6: Cabinet Lighting
Adding some lighting both in and under your cabinets can not only create more aesthetic appeal, but can also be useful (especially in your kitchen). While it's something you can add later with some adhesive strip lighting, a built-in option will be brighter and better-looking. You can choose between standard bulbs or LED strips, and you can have them wired to a main switch so you can turn them on an off.
#7: Heated Floors
Heated floors are becoming popular in custom home design plans. Warming coils run under your floorboards, which can be turned on and off with a switch. They can warm up the floors located in cooler areas of your home (such as homes that have been built over a set of slabs instead of a foundation) and can be great additions to any bathroom. If you want to stay warmer during the winter months or would like to be a little cozier when you step out of the shower, talk to your builder to see if this is an option.
#8: Central Vacuum System
If you like the idea of not having to carry a vacuum cleaner from one room to another, a central vacuum system might be something worth looking into. It's a vacuum that lives inside your walls and has a collection container for dirt, dust, and debris housed in a central location. If you want to use it, just plug in a hose to one of the portals around your house. Central vacuum systems will also throw less dust and dander into the air than traditional vacuums, which is a good perk if you have allergies.
If you're looking for one of the best home builders in Corpus Christi, be sure to get in touch with Devonshire Custom Homes.