You might be ready to have that perfect home with all the space you need and in the style you want, but you might be wondering how planning a custom home budget actually works. Taking the time to figure out what you're looking for and how much you want to spend on it is an important step in starting a home building project. A budget will allow you to determine what you can realistically accomplish in your custom build. It will also have an impact on what type of land you build it on, how big you can really go, and the quality of materials you can use.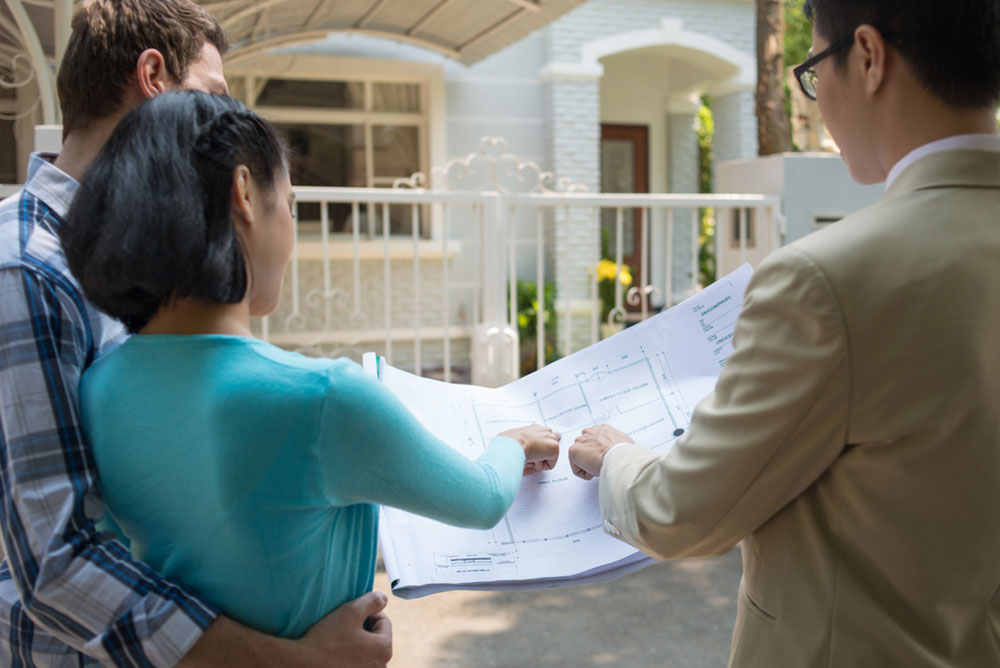 Starting the Construction Loan Process
Once you have an idea of what you want to build and have put together a rough estimate of the design and building costs, it's a good idea to start the process of applying for a construction loan. All you want to do at this point is to get pre-approved, because it will determine if you have the money to build the house you want.
If the construction loan pre-approval amount is lower than you expected, you may want to think about a production home in a developed area or design a different custom home. You don't want to spend too much more than what you're pre-approved for (unless you plan to pay for any extra costs with cash out of your own pocket).
Breaking Down Your Home Building Budget
Once you have a rough idea of what it's going to cost (most home builders and contractors will give you a rough range in cost per square foot), you need to take that number and start to build out your budget breakdown. And there are some costs you need to consider as you put together a custom home budget. Some of them include the following:
Cost of the lot — This is going to be one of the biggest costs for any home building project, so you want to take a look at any lots in your ideal area that can accommodate the size and type of the home you want to build.
Cost of excavation, building tear-down, and lot prep — It's better to purchase a lot that's ready for building. In fact, a lot of homeowners don't think about the work that goes into making a lot ready for building. If you purchase one that isn't connected to services (such as gas, water, and sewer), you'll have to pay for those extra utility fees. If it hasn't been excavated or leveled, that's another expense you need to think about.
Cost of home designs or floor plans — The cost to put together a design can be a big one. But no matter who you decide to work with (whether it's a design-build firm, a dedicated architect, or a builder who has a few set floor plans), there will be a cost associated with designing the home and making the construction drawings. The cost will vary according to whoever you decide to work with and what you're looking for.
Cost of the home build — This part of the home budget is associated with any task related to building the home (from laying the foundation to installing the windows). Any work that's done to create the structure that will become your new home is part of the building costs. The cost of building the interior will make up a large portion of the building costs, so be sure you have enough room in the budget for this part of the project.
Cost of finishes, selections, and appliances — This is another big-ticket item in your custom home budget. It includes everything from the cabinets you want in the kitchen to the type of bathtub you would like in the master bath. The color of your exterior siding, finishes, and other selections you made will make your home feel more complete. That's why you need to set a budget for and make decisions on what you want sooner rather than later.
Cost of landscaping — Most builders offer minimal landscaping in their contracts. Grass seed or sod is usually included. But if you want any foundation plantings or specialized landscaping, you'll have to hire a landscaping company that can come up with a design for your lot.
If you're looking for one of the best custom home builders in Corpus Christi, be sure to get in touch with Devonshire Custom Homes. We would be happy to speak with you about your specific needs!