Your master bathroom should be more than just a place to get ready before work. It can also be your own personal sanctuary — a place where you can relax and unwind. A luxury suite used to be something that was only reserved for the rich and famous. But now, modern technology and design techniques can turn your master bathroom into a place where you can have a spa-like experience. Whether you're getting ready for a remodel or planning out the layout of your new home, here are some great features that you should consider adding to your master bathroom design.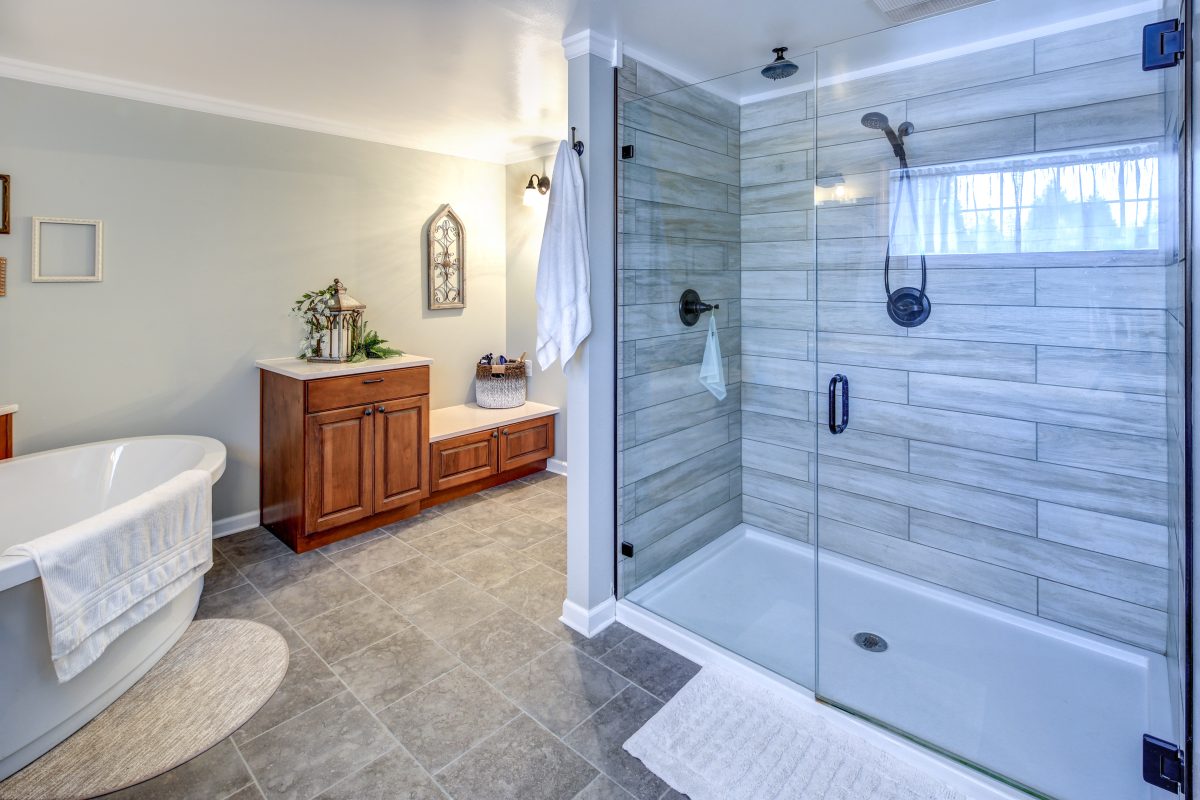 #1: Double Sinks
Relationships are hard enough without having to share a sink with your partner. But, like having "your" side of the bed, there's something satisfying and comforting about having your own sink with enough counter space to put all your stuff.
#2: Integrated LED Vanity Lighting
You can find mirrors with integrated and adjustable LED lighting, which can eliminate the harsh shadows and unflattering angles that can come with standard vanity lighting. The adjustable light in these mirrors will fall perfectly on you no matter how tall you are.
#3: Touchless Faucet with Built-In Soap Dispenser
Touchless faucets aren't just for public bathrooms anymore. A lot of bathroom faucet manufacturers offer a variety of styles that use touchless technology. Delta's Touch20 Collection uses touchless controls that will allow you to turn them on and off, and they have an LED light at the base of the faucet that indicates the temperature of the water. Delta even has a line of electronic soap dispensers for both kitchens and bathrooms.
#4: Open Shower
Curbless showers will not only add value to your home but, will also give off an aura of luxury and style. Glass enclosures will give you a sense of openness to the bathroom. And with MOMA Design's 100-point shower head with colored lights (which are created by optical fibers), you'll feel like you're standing under a starry sky every time you get in the shower.
#5: Separate Soaking Tub
While you can enjoy your open shower on a daily basis, there are times when all you need is a long soak. A great master bathroom design would have enough space for a separate soaking bathtub. Whether it's a freestanding bathtub or a sunken tub, it's good to have an extra-deep model with enough space on the rim for some aromatherapy candles.
#6: Sauna or Steam Shower
A sauna or steam shower can be a great thing to add to any master bathroom design, even if you live in a hot climate. A sauna that's built for two won't take up a lot of space. While they may seem like a luxury item for which you have to pay top dollar, the cost of installing one is probably lower than you think.
#7: Separate Water Closet
Even couples have some things that they don't want to share, and what they do while "taking care of business" is usually one of them. If you have the space, think about installing a toilet behind a pocket door because it might keep you from having to hire a marriage counselor.
#8: In-Floor Radiant Heat
There can't be a worse way to wake up in the morning than to step onto a cold tile floor with bare feet, which is why in-floor radiant heat can be a great addition to any bathroom design. But, it also has some sustainability benefits. Radiant heat is more efficient than forced air. It can also be installed by using electric tubes or loops of tubes that pump heated water.
#9: Wall-Mounted Heated Towel Rack
While it's a common thing in most European bathrooms, wall-mounted heated towel racks are just starting to gain foothold in the American market. They can keep your towels warm in colder climates, and they can keep your towels dry and smelling fresh (even in damp environments).
If you're looking for one of the best custom home builders in Corpus Christi, be sure to get in touch with Devonshire Custom Homes. We would be happy to help you come up with bathroom design ideas for your next custom home!