Are you ready to build your dream kitchen? If so, then you need to have a good plan. The kitchen is where people spend most of their time. So, having a functional and well-planned design is critical if you want to have a fabulous kitchen for you and your family. There are also some things that you need to carefully consider as you go through your set of kitchen design ideas.
Here are some tips on how you can come up with a good design for your dream kitchen.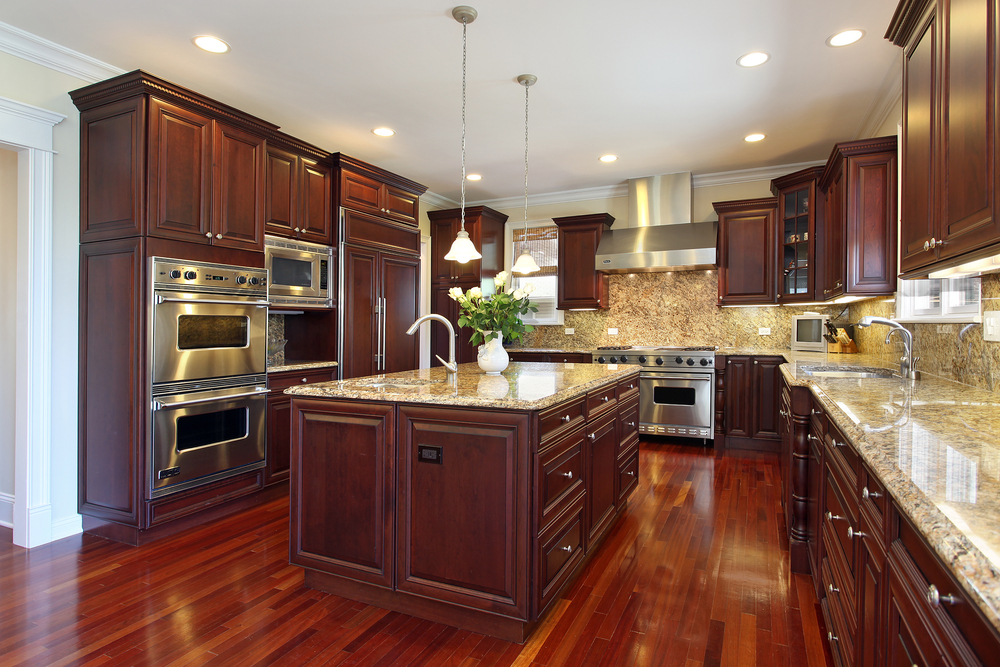 #1: Think About the Function Your Space Will Serve
The most important thing to think about while you come up with a kitchen design (or the design of any space) is the purpose you want it to serve. Cooking has always been the main function of any kitchen. But over the years, it has been used for a lot more than that. It has become the heart of any home. In fact, it has become the most important room in the house. People use the kitchen for a lot more than cooking. They use it to work, watch TV, read the mail, or hang out with friends. You may not plan to use the kitchen for all those things, but it's still important to think about what you see yourself doing in this space so you can make it work for you and your family.
#2: Consider the Work Triangle
As you come up with kitchen design ideas, you need to think about the flow of your workspace (what is often referred to as the "work triangle"). Think about the distance between your stove, refrigerator, and sink. You want to have an efficient workflow that will allow you to move easily between these three points. A poorly-designed work triangle will cause you to run all over your kitchen to access its most important areas. There's no hard and fast rule, but you want to think about the distance between each point on your triangle. A good rule of thumb is somewhere between 40 and 60 inches.
#3: Plan for an Adequate Amount of Storage
One of the most common complaints from people who want to renovate their kitchen is that it doesn't have enough storage space, but even the smallest kitchen can maximize its storage space. If you use small appliances on a regular basis, think about where you can access them more easily. You might be able to create an appliance garage with retractable doors, or you can build a large pantry with pull-out drawers that you can lift easily. You can also make your kitchen more functional by adding drawers for your pots and pans. you might even be able to include a walk-in pantry.
#4: Think About Lighting
It may seem simple, but it's important to have the right amount of light in your kitchen. You always want to have enough electrical layouts to accommodate your kitchen design. There are three types of lighting you can add to your kitchen design:
General Lighting — This is what will light up your entire space. One of the best ways to evenly disperse light throughout the room is with recessed pot lights, and you can even add dimmer switches in case you need to create a cozier atmosphere during parties or romantic dinners. You can put pendant lights over islands, or you can put chandeliers over tables.
Task Lighting — This kind of lighting can be used to help with certain tasks. An example of task lighting is under-cabinet lighting, which is an important part of a kitchen design that's often overlooked. Shadows from overhead lights can often be cast underneath, which makes harder to do prep work on counters.
Accent Lighting — This kind of lighting isn't necessary for function, but it can highlight certain aspects of your kitchen design. Uplighting or lighting inside glass cabinets are great examples. And while under-cabinet lighting is necessary for function, it can also accentuate the design of your cabinets and countertops.
Be sure to speak to a professional designer for more ideas on how you can use lighting effectively.
#5: Choose Your Appliances Ahead of Time
You won't be able to come up with a good kitchen design unless you know what kind of appliances you want to put in it. If you like to cook, you might want to add a six-burner stove or cooktop. And do you prefer gas or electric? If you like to bake, double-wall ovens might be a good option. Refrigerators can also vary in both size and depth, or you may want to add a built-in microwave. A professional designer can help you make a choice that will work best for your needs.
If you plan to build a home in Corpus Christi, be sure to get in touch with Devonshire Custom Homes.