The location of the master bedroom is one of the biggest deciding factors for people who are thinking about buying or building a home. There are a variety of options, which gives homeowners a lot to think about. For many people, the master bedroom is a sanctuary where they spend a third of their day. So, location is important.
Your final decision might be influenced by the shape of your homesite and how it relates to your floor plan. You may end up giving up some backyard space by building your master bedroom on the first floor. If you want enough outdoor space that you can use for entertaining guests, a swimming pool, or other exterior structures, it may make more sense to build a second-floor suite. But long-term thinking might motivate you to build it on the first floor, which can be perfect for empty nesters.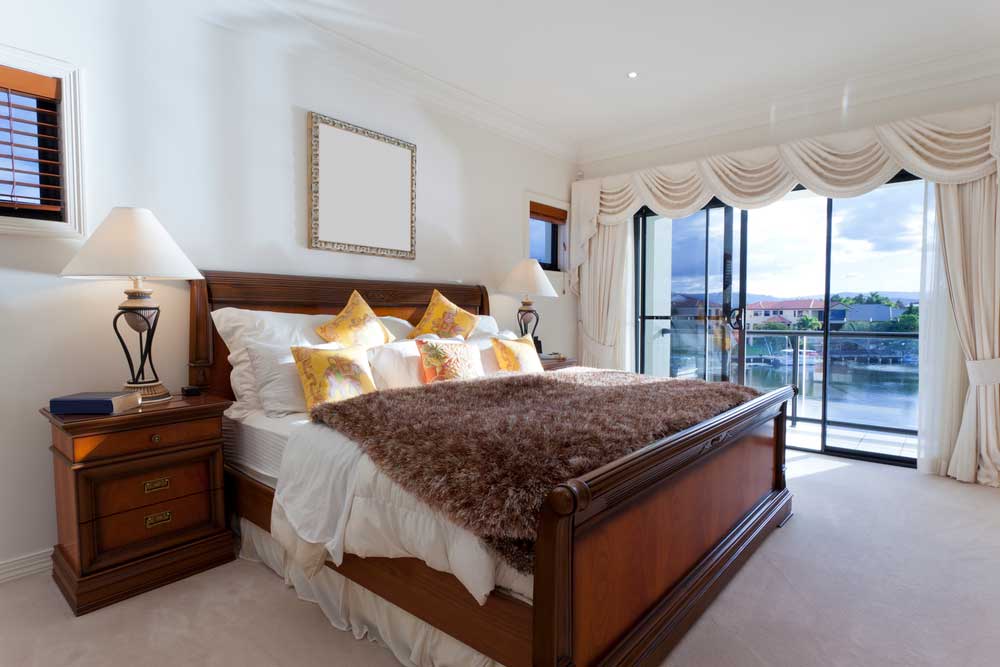 Pros and Cons of a First Floor Master Bedroom
Having the master bedroom on the first floor can be extremely convenient, because it can give you the benefit of single-floor living. If you still have kids at home or have a lot of overnight guests, having your master bedroom on the first floor can be an attractive option. You can be locked away inside your own bedroom suite without hearing slamming doors, loud music, or arguments about who uses the bathroom first.
While moving to a warmer climate may be the dream of some retirees, a lot of people are choosing to retire-in-place. According to the AARP, 87% of people who are 65 and older want to stay in their current homes. When you put your master bedroom on the first floor, your home won't need as many "costly modifications" for when you have mobility issues.
First-floor bedrooms are great for people who want to stay in their homes over the long term, because it can make your space more accessible for people who want to stay in their homes as they age. Families with small children and older adults who have trouble with stairs can also benefit from this type of floor plan.
First-floor master bedrooms can increase your home's resale value and can even lower your utility bills. If no one is using the second-floor bedrooms, you might be able to get away with minimal heating and cooling for that entire part of your home. But despite their advantages, first floor master bedrooms have their drawbacks. They can be noisy, especially if it's too close to the gathering room or kitchen. If it faces the front of the house, traffic noise and headlights may disturb your sleep.
Depending on your floor plan, adding a master bedroom on the first floor may not make a lot of sense. This is especially true if it requires you to build out and expand your home's overall footprint. Your yard may be too small for a master bedroom on the first floor, or you may have children and don't want to reduce the size of the outdoor play area.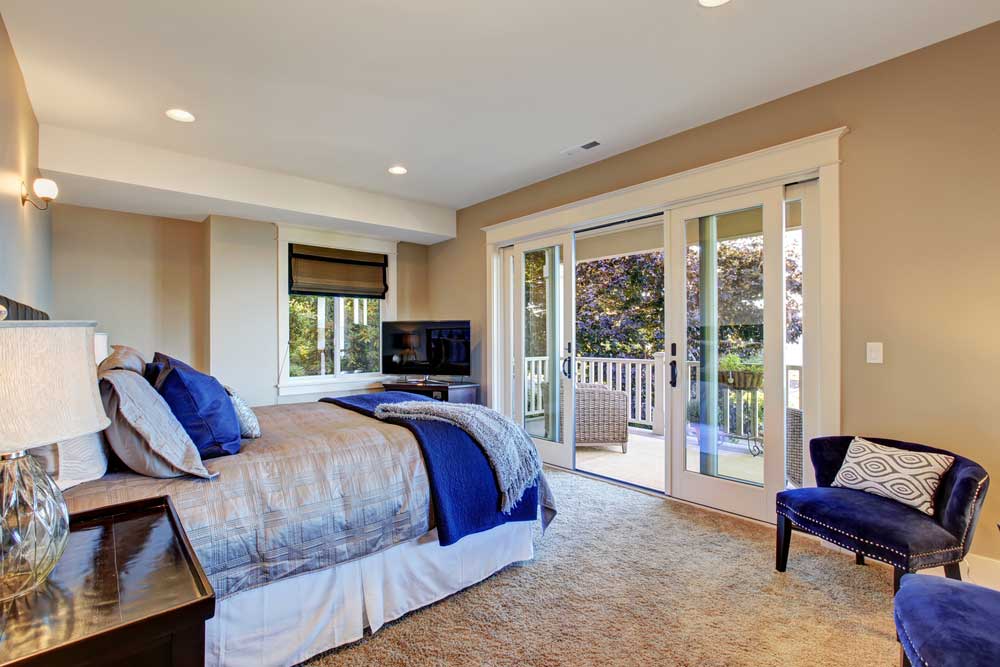 Pros and Cons of a Second Floor Master Bedroom
If you're a light sleeper, it can make sense to have the master bedroom away from the heart of your home. If you have it on the second floor, you're less likely to be bothered by noise in the living room or kitchen. Even though it's on the same floor as the other bedrooms, you can still have some privacy by having it at one end of the hall. You can also get a better view if you have your master bedroom on the second floor. Second-story master bedrooms are great for growing families who need extra space in lots that aren't large enough for a first-floor suite.
There are some drawbacks to having a second-floor master bedroom. Unless you live in a 15-bedroom mansion, you're most likely going to get some noise coming from the other bedrooms. While climbing stairs may not be a problem now, you might not be able to get to your bedroom if you break your leg or have mobility issues as you get older.
Adding a master bedroom to the second floor will require may require modification to your current design plans. Your main-level floor may also need some structural reinforcement to support the second level, which could make it more costly. Not to mention the disruption it will have on your current living space during the construction process.
If you're looking for one of the best custom home builders in Corpus Christi to help you create the perfect master bedroom, be sure to reach out to Devonshire Custom Homes.