A new home can be one of the biggest investments you will ever make, which is why you need to make smart decisions early in the process. All the things you have to think about, one of the first is whether you should buy one or build it yourself. By the time people reach out to a homebuilder, they're already committed to either buying or building a home. But, if you're not quite there yet, there are some things you should think about before you make your decision. Both approaches have their pros and cons. There is no right or wrong answer, but there are some factors that you need to take into consideration.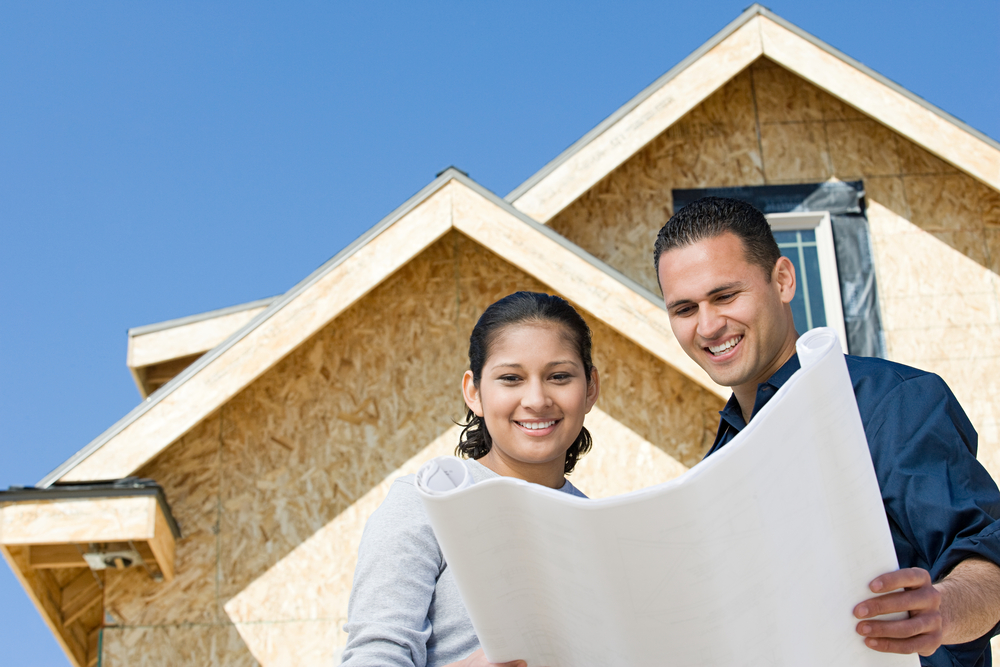 Buying an Existing Home
There are two main advantages to home buying: convenience and cost. Once you're pre-approved by a lender, you can shop around, choose a home, and make an offer. A qualified real estate agent can make the home buying process easier by helping you to find the right properties, guiding you throughout the negotiation process, and helping you with the paperwork. Once your offer has been accepted, you might be able to close the deal. You can move in after a month or two, depending on the circumstances of the closing process.
The home buying process involves many different steps, which can include:
Financing
Viewing homes
Making offers
Home inspections
Closing
Being able to move right away is a convenience that can cause many people to decide to buy an existing home instead of building one from scratch. The need to buy an existing home is especially true for home buyers who are on a tight schedule. You might be relocating because you got a new job, or you may have kids that will be attending a new school. Home buying is also cheaper in most cases. Once you have found a prospective home, you can use a mortgage calculator to get a better estimate of how much it will cost to purchase it based on today's interest rates.
If you're moving into an established neighborhood that's near work, school, friends, or family, there's a good chance the home will have mature landscaping. You won't have to worry about starting a lawn, planting shrubs, and waiting for trees to grow. If you want to live close to town, home buying will be your best choice. Most or all of the land will already have homes built on them. But despite all the advantages of buying an existing home, there is one major disadvantage. You won't be able to get exactly what you want, and it can be hard to find a home that's in perfect condition. You may have to think about the cost of updating or renovations.
The Advantages of Building a New Home
Home building won't give you the same convenience as buying one that already exists. Not only do you have to find the land (which may not be in an established neighborhood), but you also have to take the time find an architect or builder. You also have to decide on every element of the new structure. You can minimize your risk of going over budget or having unexpected delays if you work with a reputable home builder and have a good contract in place. Getting in on an existing development may streamline the process, but it can limit your choices. You'll have to worry about systems (such as whether the land will give you access to municipal water and sewage), and you have to work on getting the right permits.
One big advantage of home building is that you have a better chance of getting exactly what you want, which is why many people choose to build than to buy. But there are other advantages to home building as well. It will allow you to create a more efficient home that will meet current energy standards, especially in the following areas:
Heating
Ventilation
Cooling
Insulation
Air filtration
Better efficiency will not only be good for the environment but can also save you money on your monthly utility bills. Older homes can have asbestos, lead paint, or mold. So if you build a home, you can use materials that are better for the environment and won't affect your health. Building a home can also give you a kind of satisfaction that you won't be able to get from home buying. You'll have a certain emotional connection to living in a home that you created.
If you're looking for a custom home building company that can help you create your dream home, be sure to get in touch with Devonshire Custom Homes. We would be happy to speak with you about your specific needs!